PRE-REGISTER & CHECK-IN BEFORE YOU ARRIVE
West Front Primary Care has partnered with Phreesia to help make your registration and check-in process even easier!
You are able to complete your pre-registration process privately and conveniently prior to your appointment. Say goodbye to clipboards, paper forms and waiting to check-in!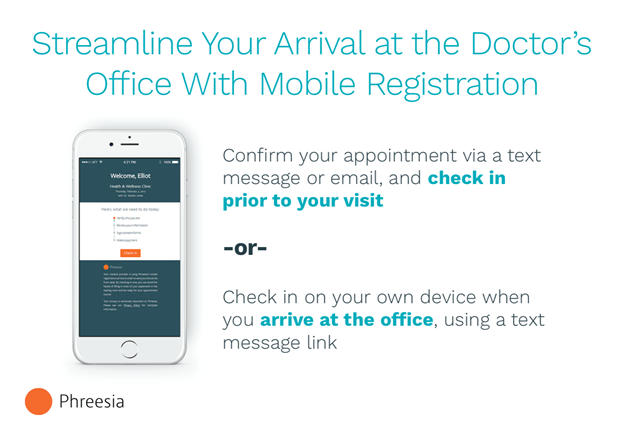 We will verify your insurance benefits and collect your co-pays, co-insurance and deductibles at check-in. Easily and securely add your credit card on file to qualify for express check-out for many appointment types. No apps to download! Your email and a secure code get you started on your smartphone or computer. No internet or email? No problem – just arrive early and use a Phreesia pad at the office.
We value your time and privacy as our patient. This new technology will help us serve you better.