Why West Front Primary Care?
We are committed to friendly, team-based care that is easy to access, on time and focused on achieving the best overall health possible for you and your family.
Tell Me More
Become a Patient
We are currently accepting new patients. Thank you for considering West Front Primary Care. Joining our practice as a patient begins with an inquiry to our office, to schedule your initial appointment.
Becoming a New Patient
Appointments
Appointments may be arranged by calling the office at (231) 935-8930.
Office Hours
Monday – Friday
8:00 AM – 5:00 PM
*After Hours Care
5:00 PM – 8:00 PM
Saturday
9:00 AM – 3:00 PM
COVID-19 Vaccine Update from West Front Primary Care
All of our COVID vaccine clinic openings have been filled. If you have an appointment scheduled with your primary care provider, you can still get a COVID vaccine at that time. Below are the vaccines available and their age requirements.
Moderna – 18 years and older
Pfizer -12 years and older
J&J – 18 years and older
The CDC recommends that everyone 12 years and older be vaccinated.
New Location at Copper Ridge November 2021!
West Front Primary Care is pleased to announce that we will be moving to Copper Ridge by November 2021. We anticipate being fully moved and seeing patients at the new location on Tuesday, November 2, 2021.
West Front Primary Care takes pride in an exceptional patient care experience, and this move will create an updated, modern space that will provide you efficient access to healthcare, but still have a warm, personal feel. Please that know we will do everything we can to make this move as convenient as possible for our patients.
West Front Primary Care new address (target November 2021)
4290 Copper Ridge Drive
Suite 200
Traverse City, MI 49684
View New Location in Google Maps »
Meet Our Providers
A hand-picked team of physicians and support staff dedicated to providing the Traverse City area with the finest in medical service.
West Front Primary Care
is a family practice group servicing the greater Traverse City area.
We emphasize preventative care and health management by developing
long-term relationships with our patients and their families. These are a few of our core services:
West Front Primary Care is excited to announce that we are ready to launch our improved Patient Portal! Our new Portal offers streamlined communication with the practice,...

Learn more about Diabetes from our own Dr. Mark Richardson. More information here » West Front Primary Care offers the highest level of Diabetes Care in Traverse City » ...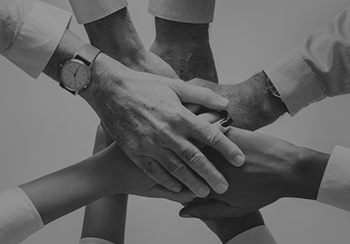 Patient Resources
Commonly needed files for your quick reference:
Billing Forms
Some forms for setting up a proper billing account with us: