Why West Front Primary Care?
We are committed to friendly, team-based care that is easy to access, on time and focused on achieving the best overall health possible for you and your family.
Tell Me More
Become a Patient
We are currently accepting new patients. Thank you for considering West Front Primary Care. Joining our practice as a patient begins with an inquiry to our office, to schedule your initial appointment.
Becoming a New Patient
Appointments
Appointments may be arranged by calling the office at (231) 935-8930.
Office Hours
Monday – Friday
8:00 AM – 5:00 PM
*After Hours Care
5:00 PM – 8:00 PM
Saturday
9:00 AM – 3:00 PM
All Current Patients: New Patient Portal
This is a friendly reminder that we recently transitioned our Patient Portal to a new platform, and invitations to create a new account have been sent out. Please use the link in the email that was sent to set up a new account, even if you had an account on the old platform. If you are having trouble setting up your new patient portal, please refer to the Help with Portal button in the lower-right corner of the page. If you cannot find your invitation, access the main login page, where the Help with Portal button will be available, by clicking here »
We also want to share with you that, effective Monday, July 13, 2020, our previous portal platform, NextMD, will be discontinued, and you will no longer have access via that system. Please be advised that your health information will remain intact with West Front Primary Care throughout the transition. The new portal is simply your resource for tracking your health information and communicating with the practice. Following the successful creation of your new account, you can expect to receive a summary of your chart information within 24 hours.
A COVID-19 Update from West Front Primary Care
As WFPC returns to more normal operations, these are the steps we are taking to ensure the continued safety of our patients and staff in the wake of COVID-19.
Waiting room chairs are set up to maintain proper social distancing.
All patients/visitors are required to bring a mask to wear while they are at our office.
WFPC will take the temperature of each visitor, and ask symptoms-related questions before entering the lobby.
Only patients and, if needed, their caregivers will be allowed in the office.
WFPC has a separate suite for patients with symptoms of acute illness.
WFPC continues to offer Telehealth visits for patients that prefer that appointment type.
Meet Our Providers
A hand-picked team of physicians and support staff dedicated to providing the Traverse City area with the finest in medical service.
West Front Primary Care
is a family practice group servicing the greater Traverse City area.
We emphasize preventative care and health management by developing
long-term relationships with our patients and their families. These are a few of our core services:
West Front Primary Care is excited to announce that we are ready to launch our improved Patient Portal! Our new Portal offers streamlined communication with the practice,...

Learn more about Diabetes from our own Dr. Mark Richardson. More information here » West Front Primary Care offers the highest level of Diabetes Care in Traverse City » ...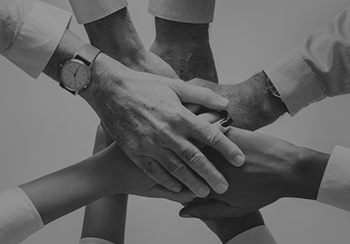 Patient Resources
Commonly needed files for your quick reference:
Billing Forms
Some forms for setting up a proper billing account with us: