Why West Front Primary Care?
We are committed to friendly, team-based care that is easy to access, on time and focused on achieving the best overall health possible for you and your family.
Tell Me More
Become a Patient
We are currently accepting new patients. Thank you for considering West Front Primary Care. Joining our practice as a patient begins with an inquiry to our office, to schedule your initial appointment.
Becoming a New Patient
Appointments
Appointments may be arranged by calling the office at (231) 935-8930.
Office Hours
Monday – Friday
8:00 AM – 5:00 PM
*After Hours Care
5:00 PM – 8:00 PM
Saturday
9:00 AM – 3:00 PM
A COVID-19 Update from West Front Primary Care
During this unsettling time, West Front Primary Care continues to strive to be your source for wellness and education.
As part of Michigan's ongoing Stay Home Stay Safe order, people have been instructed to stay in their homes unless they're a part of a critical infrastructure workforce, engaged in certain outdoor activities, or performing tasks necessary to the health and safety of themselves or their family, like going to the hospital or grocery store. While we encourage and support these efforts, it's necessary to recognize that medical office visits are an important exception to the Stay Home Stay Safe order, and a necessary step in maintaining wellness. Therefore West Front Primary Care is still open, as expected, and operating on a reduced staff with special measures in place to improve the safety of our patients and staff.
To mitigate risk for patients with scheduled appointments, we are isolating any patients with upper respiratory illness at a separate part of the facility. While we believe this approach will allow our patients to safely continue wellness care, please contact us if you have concerns about your scheduled appointments in the coming weeks.
We encourage patients to pre-register for any upcoming appointments by following the appointment reminder link received via email or text prior to a scheduled visit. Appointment pre-registration not only allows you to complete the necessary forms when it's convenient for you, it also limits the time spent in the waiting room when you arrive for your appointment.
NOW AVAILABLE: TELEHEALTH
Telehealth is the distribution of health-rated services and information via electronic information and telecommunication technologies. It allows long distance patient and clinical contact, and care advice. Telehealth is an excellent option during the COVID-19 outbreak, and should be available for the vast majority of our patients.
Call to find out more! (231) 935-8930
In these ever-changing times we will continue to adapt to changing circumstances as we are made aware of them by the CDC, Governor Whitmer's office, and other authorities, and notify you as things change. In the meantime, if you are experiencing upper respiratory symptoms, and believe you may need an appointment, please call our office at 231-935-8930 or contact us through our patient portal.
– West Front Primary Care
Meet Our Providers
A hand-picked team of physicians and support staff dedicated to providing the Traverse City area with the finest in medical service.
West Front Primary Care
is a family practice group servicing the greater Traverse City area.
We emphasize preventative care and health management by developing
long-term relationships with our patients and their families. These are a few of our core services:
West Front Primary Care has partnered with Phreesia to help make your registration and check-in process even easier! Beginning April 2019 you will be able to complete ...

Due to the change in opioid prescriptions, our policy has changed. Please go to the Patient Communication page and click on the Opioid Change Letter. Detroit Free Press A...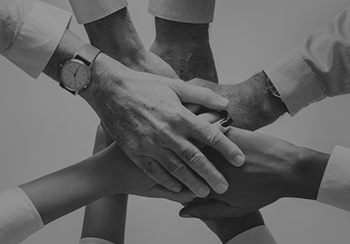 Patient Resources
Commonly needed files for your quick reference:
Billing Forms
Some forms for setting up a proper billing account with us: